After School Enrichment (Grades K-5)
Our enrichment classes are a fun-filled educational experience. In a supportive environment students of various ages and skill level work together to put on a production. While there is a final show each term, this class is more about the process of getting there. Students will be developing skills such as self confidence, team work, projecting their voice, memorization, study habits, and growing creatively. Students in the musical theatre classes are given parts in the show and do not audition. They are placed in parts that allow them to feel safe and yet still be pushed creatively. Students leave our enrichment classes having had a unique and enjoyable experience. Currently at schools in Walled Lake, Bloomfield Hills, Canton, Novi, West Bloomfield, and Brookfield Academy Troy and West Bloomfield Campuses in Michigan. In California we are at Manhattan Academy, St Martin of Tours and Redondo Beach. Check your school or Community Ed for registration, cost, day/time!
For Spring 2018 our classes will be working on an abridged script based on the famous story, The Lorax.
Twelve-year-old Ted lives in a place virtually devoid of nature; no flowers or trees grow in the town of Thneedville. Ted would very much like to win the heart of Audrey, the girl of his dreams, but to do this, he must find that which she most desires: a Truffula tree. To get it, Ted delves into the story of the Lorax, once the gruff guardian of the forest, and the Once-ler, who let greed overtake his respect for nature.
*Reminder that no refunds are given once casting takes place.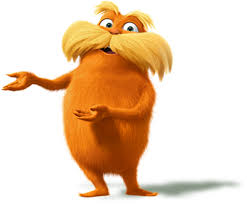 **Not at your school? Contact your Community Ed and us to request!
Enrichment for Pre-School
We also have Pre-School classes at Manhattan Beach Montessori and Manhattan Beach Country Club as well as in Michigan at Lakes Area Montessori and Brookfield Academy. Here, the youngest of performers or those that want to expand their imagination have a chance to explore in a non-competitive, safe environment. Depending on the age of your child one of these classes will be ideal for you! All class curriculum is developed using state standards for arts education that fit the ages of the students. We are currently at Brookfield Academy and Lakes Area Montessori in Michigan and Manhattan Beach Montessori, Growing Gardens Pre School, Manhattan Beach Country Club, and Manhattan Academy in California.
Imagination Theatre (For ages 2.5 and potty trained-6)
This class is a creative dramatics class. This class is for those that love the continual process of imagination and invention. Children act, dance, play theater games, dress up in costumes, and act out a "Play of the Day" each class. Every child is encouraged to share ideas and shine in this inspiring environment that develops self expression, body awareness, social skills and of course fun!
Storybook Theatre (For grades K-1)
This class will have children re-enacting classic children's stories and fairytales through theater, dance, and music. Children will play theatrical games, pantomime, dance, act and learn about a classic story. They will learn to develop physical expression, characterization, social skills, team work, memorization and understanding classic children's literature. Children our encouraged to share ideas and shine as they get to dress up and perform stories such as, "Little Red Riding Hood", "The Three Little Pigs", "The Gingerbread Man", "Rapunzel", etc.